The dire state of the threat landscape in New Zealand is really nothing new, however, it continues to worsen at an alarming rate. The National Cyber Security Centre Cyber Threat Report 2018/2019 reported a 108% increase in cyber-attacks from 2015 to 2019, with 339 nationally significant breaches last year alone. Enterprise businesses are still the primary targets of these attacks, with some notable breaches at companies such as Fisher & Paykel, Honda, Garmin, and Toll (twice).
Not only is the number of attacks increasing, they are getting far more sophisticated and serious. Cert NZ reported a financial loss of over $14 million due to cyber-attacks, and attacks on the private sector increased from 20 to 37%.
With organisations changing from 10 to 100% working from home due to COVID-19, and many continuing to do so after lockdown, the security issues have only been amplified. Most home offices are not as secure as office networks, giving cyber criminals easier access to your systems. Many of these attacks are multi-layered which include:
Covid-19 phishing attacks

Compromised home users without 2FA
Compromised VPN and RPD using brute force attacks
Compromised network and domain admin
Disabled, encrypted and data loss of backups
In response to the increase in cyber-attacks, New Zealand is introducing a new Privacy Bill that comes into law November 2020. At its most basic level, it is NZ's version of General Data Protection Regulation (GDPR). There are several aspects of the new bill that will have a major impact on your business including mandatory breach notifications, the public being allowed to query the personal information you have about them and request its removal and the ability to issue a $10,000 fine if there is a breach, amongst others.
With all of the new requirements for your business coming into play, there has never been a more important time for Kiwi businesses to have an experienced Security Operations Centre team that will provide threat hunting and forensic services. Why not utilise a team that knows the New Zealand landscape best? Inde, powered by LogRhythm, is a great local option for NZ businesses looking to manage these requirements.
We recently hosted an event with LogRhythm, one of the leading enterprise SIEM technologies in the market, and Chillisoft, the cybersecurity specialists, to highlight the value of Inde's Security Operations Centre (SOC) and demonstrate how to use orchestration and automation to run an effective SOC.
If you're interested in learning more about these topics, you can watch the recording of the event here. We have broken down the event into smaller segments so you can focus on what is most important for your business. Choose from any of these topics:
Value proposition for a New Zealand SOC with Scott Parker from Inde
Threat landscape in NZ and the Privacy Bill with Alex Teh from Chillisoft
The importance of Orchestration and Automation in a SOC with Simon Howe from LogRhythm
A live demo of LogRhythm with Karthik Murthy from LogRhythm
Customer testimonials with Roger Temple from PGG Wrightson and Nic Temple from NZ Health Group
"We knew we had some problems, and Inde were very quick to respond when we reached out to them," Nic Moody from NZ Health Group recalled. "And they weren't as expensive as other options we'd looked at. Having that local knowledge and access to local people was really valuable - especially having them in the same time zone. We've been really impressed with them and have had a valuable experience. We're certainly leaning on Inde in terms of support and knowing what's out there and what we're looking for."
Keen to learn more? View a video of the event, and if you'd like to find out more about how Inde and LogRhythm can help mitigate your cyber security risks, don't hesitate to get in touch.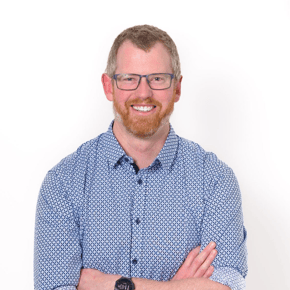 About the author
Scott Parker
Scott brings the same curiosity and exploration to solving our client's security challenges as he does to finding new trails to unleash his mountain bike on.

Working alongside some of New Zealand's most influential businesses to enhance their overall organisational security posture, Scott has 15 years under his belt.

Since returning home to New Zealand 6 years ago, Scott has held senior roles with CCL and Inde. Scott's constant focus is on having security-minded conversations with clients across all regions and within all verticals present in the NZ market. The outcome? Practical advice to organisations looking for security expertise and guidance.