At Inde, we pride ourselves on being specialists that are willing to learn, and outcome-focused. Our values are at the centre of everything we do; From who we hire, the customers we choose and the solutions we propose to our deliberately developmental culture and the fact that we are employee-owned. It's amazing what can happen when everyone is striving to achieve great outcomes and drive the business forward – our most recent examples:
Inde are the first business based in Aotearoa or Australia to achieve the coveted Networking Services in Microsoft Azure Advanced Specialization
AND
The first in Aotearoa to achieve the Modernization of Web App to Microsoft Azure Advanced Specialization!
Why does that matter? Well, it means we've been audited and shown that our processes stand up to leading industry standards tests. We've provided evidence that we continually follow processes that align with Microsoft's best practices, and it's proven to benefit our customers. Plus, we get a certified letter on Microsoft letterhead that says we know what we're doing!
These specialisations go a long way towards achieving our business vision of being Australasia's leading provider of enterprise technology solutions. We don't endeavour to be the biggest, but we all come to work, put in the mahi, try to be better than yesterday, and make strides towards that goal.
Vanessa Sorenson, the Managing Director for Microsoft NZ says: "Inde is the perfect example of a business that is not content with achieving excellence, because in this industry the bar is always being raised higher and the world is always evolving. It's consistently striving to reach even higher levels of excellence tomorrow, and helping bring customers along on that journey, which is the essence of a great Microsoft partner and an outstanding technology company."
For anyone keeping track, we've now been validated as having the technical capabilities to deliver specialized services in these Microsoft specific solution areas:
Modernization of Web App to Microsoft Azure
Networking Services in Microsoft Azure
Windows Server and SQL Server Migration to Microsoft Azure
In addition to the advanced specialisations, we've demonstrated competencies in these areas:
Gold - Application Development
Gold - Application Integration
Gold - Cloud Platform
Gold - Cloud Productivity
Gold - Collaboration and Content
Gold - Data Analytics
Gold - Datacenter
Gold - Enterprise Mobility Management
Gold - Messaging
Gold - Project and Portfolio Management
Gold - Security
Silver - Communications
Silver - Data Platform
Silver - Small and Midmarket Cloud Solutions
Silver - Windows and Devices
Interested in how we can help your business? Reach out to our team and let's chat.
Are you keen to join a business that does great things? We're always looking – check our open roles or get in touch with our careers team.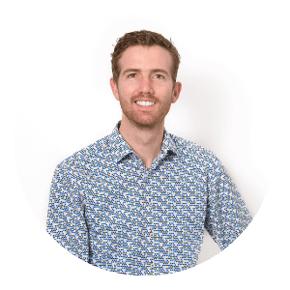 About the author
Rik Roberts
Rik has built his reputation as a trusted advisor across the IT landscape for more than 15 years. Known for advanced problem-solving across technical and non-technical areas, Rik helps explore and drive new initiatives and brings a level of steadiness and clarity during crisis management situations. As one of Inde's founding engineers, Rik has built and developed several of Inde's technical pillars from the ground up until they were able to stand independently.