Microsoft has updated their CSP Program, mostly a back-end change to the new billing platform. This change is being called "New Commerce Experience" (NCE). This new billing platform is now live.
You may be wondering how this will impact your business. Well, the new system is not in favour of end customers since you don't get many benefits, other than multi-year commitment SKUs to look forward to! Other functionality will be coming, but is yet to be announced. I'll cover those details when confirmed so stay tuned for updates.
Read on for the New Commerce Experience details...

Cancelling Subscriptions
The biggest impact to customers that you need to be aware of, is Microsoft enforcing the clause in their agreements to bring the 12-month commitment in. If you need to retrieve an up-to-date copy of the Microsoft Customer Agreement that your business agrees to, head to this page and pick New Zealand.

Microsoft are removing the ability under CSP to - without cost - cancel or suspend your subscriptions. This is to align with the existing models such as direct with Microsoft on a credit card or an Enterprise Agreement. Microsoft are also adding month-to-month subscriptions, however, these will come with a 20% premium to the 1yr committed SKUs.
This change is especially important to consider if you use our self-service portal - users setup with this ability will receive an email from us referring to this blog once using NCE.
---
Example: Cancelling a subscription with 4 months remaining in the term will generate a 4-month cancellation charge on the next invoice. Suspending will still result in the 4-months of charges, but spread over the remaining term. With suspending, you must also remember to opt-out of auto-renewing the period or it will renew another term.
If you wish to drop licence counts, e.g., from 100 down to 95, this is considered cancelling 5 licences and will also generate a full cancellation bill for the remaining term of those 5.
---
The only exception is within the first week, you may "return" the subscription and receive no penalty. There will, however, be a pro-rated fee for the time the subscription was in place.
A few areas are yet to be fully clarified, so it's best to work with us to help navigate these changes.
You will have the ability to "Upgrade" to other licensing if you're moving to another plan – however, there are 2 important things to be aware of here:
There will be limited options to what is considered an upgrade – e.g. M365 Business to M365 Business Premium

Inde will need to do this upgrade for you manually, so please reach out to do it. Using our portal to do this may result in a cancellation cost being generated.
New Pricing
From March 1st 2022, Microsoft increased the costs of a number of the Microsoft 365 license suites, to cover increasing business and support costs of the platform and tools, and as per Microsoft, a lot of new additional value has been added to the platform over the years.
Existing subscriptions, as well as any new ones you create before March 1st will have a specific date when they renew and are re-evaluated at that point. Current pricing will remain for you until that date.
If you're a customer of Inde's, we've proactively extended your old licensing to minimize the impact to your business where possible.
Microsoft have uplifted the RRP price for the following. Note that all prices are in NZD, based on a 1yr commit, monthly payment:
Microsoft 365 Business Basic (from $7.56 to $9.10 per user) +20% increase
Microsoft 365 Business Premium (from $30.20 to $$33.30) +10% increase
Office 365 E1 (from $12.10 to $15.10) +25% increase
Office 365 E3 (from $31.90 to $36.70) +15% increase
Office 365 E5 (from $55.89 to $60.70) +10% increase
and Microsoft 365 E3 (from $51.10 to $57.50) +12.5% increase

Billing
Billing is also moving to split billing. Each month you'll get invoiced based on your current licence count.
In the following month, all adjustments for the previous month will be invoiced. This will include the licences that were valid for only a partial month, as well as the changes to quantities throughout the month.
How does this differ from previous?
It's very similar, you will pay in advance for the month's base usage, and then in arrears get both additional costs or credits based on an increase or decrease in quantities, respectively. While the change seems a little difficult to navigate, this will result in an overall simpler billing model moving forward.
This won't result in a major change to you other than a realignment of when the billing is generated.
If you have existing User-based licensing, you will receive an email from us with guidance around the dates of this change early in 2023.


As always, don't hesitate to reach out to the Inde team to discuss.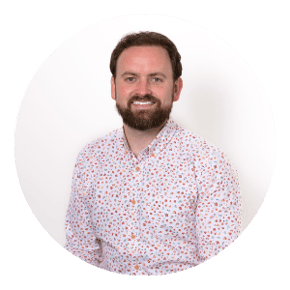 About the author
Royden Burt
With almost a decade in IT, Royden has worked for a leading distributor quickly becoming their expert for both Azure and Microsoft 365 in the process. In that role, Royden brought Microsoft CSP to the market for that business, becoming New Zealand's most successful CSP distributor. Moving to Inde in 2018, Royden bought with him a deep understanding of licensing and procurement and now heads up that specialist team at Inde.