When Inde was launched in 2016, our founders were aligned on the core values that would make Inde different. One of those values is to be deliberately developmental - to get the best people and keep developing their skills so they stay the best. When it comes to employee development and training, we don't pay lip service to the idea.
Training
Continual learning is a priority. It's how we stay ahead of the curve.
We have regular personal development planning sessions with each of the team where we discuss personal and career development, set short- and long-term goals. We make sure our people have the resources and support, and training time during work hours to reach their goals. We fund training, exams, and any resources needed to gain new certifications. We're invested in seeing each other succeed. If you have an exam coming up, the team have your back – they'll spend time with you to help you prepare.
Like many other businesses, we offer incentives. However, such is the importance placed on employee development and training it is a key requirement to qualify. We want to see each person deliberately seeking knowledge and investing energy into developing their technical skills. This is not a box-ticking exercise, it's a core value and we take it seriously. Yes, we learn through our work day-to-day, but we want more than that. We want proactive, deliberate learning. We want to be leaders in our field, we want to be on the cutting edge, we want to be the first when it comes to new technologies.
Choosing your path
We don't want to pigeonhole anyone into a pre-determined career path. We believe it's important for each individual to choose their own path based on what they are passionate about, and we recognise that that might change over time as well. We support and encourage changes in technical direction, some of our most talented people have switched teams and as a result are able to apply a wider knowledge base to everything they do. There are no boxes or lanes to stay in here.
Sharing Knowledge
We have an environment where our team willingly and generously shares knowledge and supports each other. We over-deliver for each other on support, taking the approach of collective ownership for customer outcomes and working together on solutions. When you take on a task you know you have the backing of the whole team, including those in other technical areas, and you can go to anyone for help.
I regularly hear from our newest team members of their surprise at the support available to them internally, they can't believe the energy their colleagues put into not just helping them with a problem but making sure they understand it and learn to solve it.
There are no siloes or single points of failure in our technical knowledge. Our people share their knowledge with the aim of growing the capacity of the team as a whole and understand how this benefits everyone – they themselves have more support when others can contribute, the colleagues they share with learn new skills, and our customers are better supported by having more skilled people available to them. So for anyone who joins Inde the learning and career growth is rapid.
Joining the team
We have a pretty special and unique environment here and we're protective of that. We're very careful with who we bring into the team. Our recruitment is values driven and based on the Humble, Hungry and Smart model defined by Patrick Leniconi.
Humble. No big egos or super stars. We're looking for team players who respect each other, recognise and celebrate the success of others, and value the contribution of everyone in the team.
Hungry. Hunger for more. To be passionate, to want to learn and to do excellent work. We're looking for self-motivated people who expect the best of themselves and of those around them.
Smart. It's not by accident that we have a happy environment. We're looking for team members who are people-smart, who can work well together and build effective relationships with our customers.
Interested in becoming part of the team? Get in touch and we'll have a chat about your future.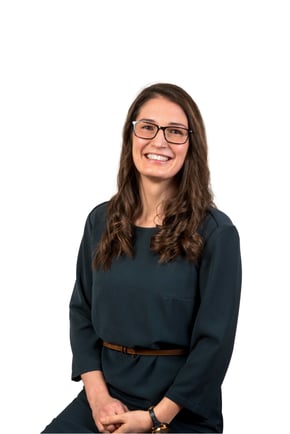 About the author
Sara Ebsworth
Culture drives any successful business and is key to Inde's success. Protecting and enhancing the 'Inde way' is Sara, who's experience in IT started as many do, earning her stripes on the service desk. From there various roles including a stint as Systems Improvement Specialist led her towards learning and development and a passion for helping people reach their potential. Now focused squarely on the success of Inde and our people, Sara spends her time on initiatives to make Inde the best place to work, trying to bring a sense of humour to all things HR, planning legendary team parties and generally making sure everyone at Inde is living their best life. Away from work Sara loves getting outdoors, hiking, fishing and exploring anywhere new. At home, you'll find Sara in the garage playing with power tools or in front of the PlayStation with the latest Far Cry.