Today's modern working environment - especially since the onset of Covid-19 - needs to offer an organisation's employees the flexibility of working from home or on the go as well as in the physical workspace. It requires a mind-shift on the culture of the working environment, which is why one of our mottos is that work is no longer something you GO to. It's what you DO. And the rise of the digital workspace means that WHERE you do it is becoming increasingly flexible.
The adoption of new technologies is what's making this seismic shift in work possible. Combined with the convergence of mobility, cloud, virtualisation, and cyber security technologies, digital workspaces are becoming powerful competitive differentiators in all industries. Why? Because increasingly, organisations are seeking new levels of agility in their processes and service delivery methods. They also want flexibility for their employees - existing as well as those they're hoping to recruit.
A successful digital workplace requires a clear understanding of what information employees need to access, what systems currently hold that information, and whether that information is stored in systems that can be accessed remotely. And if the concept is new to some employees - if they've never worked remotely and are unsure how successfully they'll manage it - it's important to sell the value internally of the transition. A well-designed digital workspace offers benefits such as:
Meet the needs of your mobile workforce.
Be ready for disruptions with an anytime, anywhere workspace
Embrace the cloud with ease
Replace traditional VPNs with a zero trust approach
To help you better understand the rise of the digital workspace and how it can benefit your business, we've collaborated with our partner Citrix to develop an eBook on the topic. Beyond the Cubicle: Life in the Digital Workspace will help you understand the important considerations when moving to a digital workspace, what your organisation can achieve, and how to get there.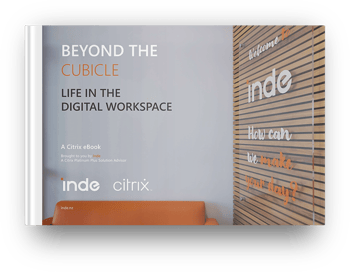 The eBook covers seven key areas:
The digital imperative
Going virtual enables employees to do what they need to do when and where it's most appropriate.
Achieving secure access anytime and anywhere
The ability to be productive anytime and place enhances the employee experience. Real-time access to apps and data means more reliable information, more satisfied users and customers, and better service and business results.
Easing management and boosting security with unification
Unified management of apps, desktops, data and endpoints simplifies overall management for IT.
The two big challenges to creating a digital workspace
Seamless employee adoption and always-on security are critical areas to address.
Taming the security monster
App virtualisation gives you a way to manage risk by storing and delivering your apps from a central data center or the cloud.
New Zealand organisation benefiting from a digital environment
Ravensdown - we worked with them to create a workspace environment enabling them to deliver on their vision of smarter farming
The Inde Approach
Our team of industry workspace specialists will work with you to create secure and productive working environments that meet your organisations specific needs.
Today's employees are more mobile, more connected, and they want the freedom to manage their workload outside the confines of a physical space. This eBook will start you on the journey to move your organisation into the digital era and create a virtual environment that will benefit your employees and your business.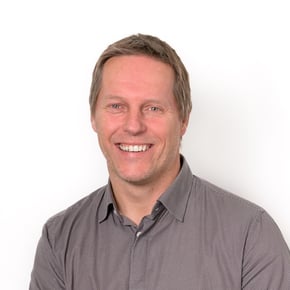 About the author
Ralf Donkers
Ralf has over 20 years' experience in IT in New Zealand and his native Netherlands. With a working history including outdoor education and high school PE teaching, Ralf brings passion and enthusiasm to everything he does. Finding his calling in IT, Ralf directs that passion into being an expert, working in the 'workspaces of tomorrow' and finding the best end-user computing solutions for his customers.