From the very beginning, Inde was intended to be different. We all know what happens to successful technology businesses; established or up and running with a growing customer base and successful projects under their belt, they are sold off to a telco, managed fund, or photocopier company. What happens then is the positive, learning-based culture and team focus that made them an attractive place to work is subverted and eventually lost when they prioritise profit and are just another department in a large-scale enterprise.
When founding Inde we were determined to avoid this outcome, one of our key principles was creating a unique specialist technology provider, where employee recognition was based on customer outcomes and our values, not sales.
In many IT businesses you have a sort of pyramid structure where the emphasis is on sales wins, and success is having the least capable people on the team fixing problems to save costs. We wanted to create a culture of learning and technical excellence, with small, specialist teams engaging with customers and a tight link between the solution and delivery.
To achieve and remain true to our vision and purpose, we believed it was essential that Inde would remain 100% employee-owned and needed to be structurally setup so it cannot be sold outside of its employees.
What this means in practical terms is that our focus on successful long term customer outcomes is aligned with equally long-term employee satisfaction. We are not interested in short term gains or in locking customers into contracts so we can sell Inde.
When it comes to the concept of enduring team wide employee ownership, we did our research and found very few companies genuinely pursuing this model and a lack of frameworks needed to encourage employee ownership. We had to seek a lot of advice and push our advisors to help develop a model that achieved our objectives and did not introduce unnecessary complexity and regularity burdens.
Locking Inde to employee ownership means we can commit that we will always have our customers' and teams' best interest at the core of our business. And that is not the only benefit, typically, employee-owned companies have increased economic resilience since they are less likely to disestablish people, improved employee engagement and commitment, more innovative employees, greater commitment to employee well-being, reduced absenteeism, and higher dividends.
All these benefits translate into a successful company culture, and consistently high customer satisfaction.
75% of our team are shareholders, and this is continually increasing as more employees become eligible. Shares are not sold for a strategic premium; they are limited to a fair value, so that owning shares is achievable, and the business remains focused on our vision and team, not on profits.
Interested in becoming part of the team? Get in touch and we'll have a chat about your future.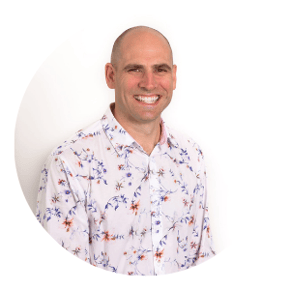 About the author
Dave Veronese
Dave enjoys looking at the 'big picture' when it comes to business and customer solutions and can also bring a strong focus on the small things that actually make a huge difference to Inde when all bundled together. Dave has close to 25 years in IT, having split this time between technical and leadership roles. As a founding engineer, Dave has steered Inde from a small start-up in a home office to taking on the large corporates in New Zealand and Australia in just a few years. He now spends his time growing the team and bringing clarity and rigour to the fundamentals that keep Inde at the forefront of professional services in New Zealand. When not at work you'll find Dave planning DIY projects, running or kicking around with his three young children.