Is it time to consider moving to SD-WAN?
If you've been hearing a lot about SD-WAN lately, it's because Software-Defined Wide-Area Networking (to give it it's full name) is growing in popularity, particularly as organisations adapt to the 'new normal' of operating in the Covid-19 era. Why is it so popular? Because it's an automated approach to enterprise network connectivity, which allows organisations to make the best use of software-defined technologies, to optimise network performance.
With many more people working remotely due to the global pandemic we're now in an era where anything less than 100% uptime can cause significant difficulties for an organisation's business continuity. Now that connectivity uptime is considered a non-negotiable requirement, SD-WAN is the path to achieving this.
The technology is smart because it routes your data traffic in the most efficient way, depending on network conditions, for every packet! This brings plenty of flexibility and cost-effectiveness, but also some challenges your team needs to consider. There are some organisations where SD-WAN wouldn't be a good fit. It's with that in mind that I've developed a new eBook: Modernising Your Network Connectivity, a guide to deciding if SD-WAN is the right approach for your organisation.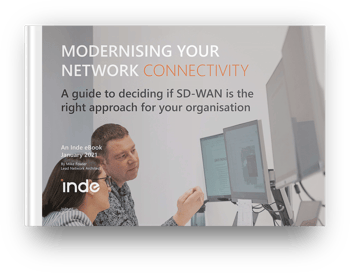 The eBook covers these key areas:
What is SD-WAN?
An outline of the technology and what it does.
Why are more enterprises considering the SD-WAN approach?
Outlining the differences between SD-WAN and traditional WANs to help you decide if it's right for your organisation.
The importance of resiliency
Why resiliency is critical for most organisations, and how SD-WAN enables the network to be faster and more reliable, with increased flexibility.
The portability advantage
How great would it be if you could create a portable WAN site that you can take with you out into the field?
When is SD-WAN not the right approach?
Understand why it's not for everyone.
Improving application experience
Depending on what apps your organisation uses, response times can vary tremendously.
Security
Demonstrates SD-WAN built-in firewalling, automated service / connection provisioning, next-gen firewall as virtual appliance and strict segmentation.
Implementation and support
For first-time deployers it can be a complex procedure to implement SD-WAN with a number of 'gotcha' challenges. Help from the experts will ensure your organisation gets the maximum benefit.
Here at Inde, we use technology from leading SD-WAN vendors including Citrix to implement SD-WAN for our clients, and we have world class expertise in this area. We partner with your in-house team to deliver outcomes that guarantee network continuity for your business.
Download this eBook to learn more about if SD-WAN is right for your organisation.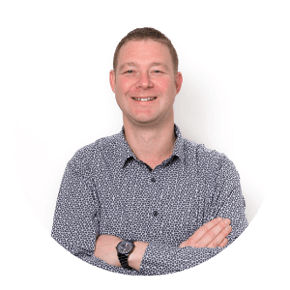 About the author
Mike Fowler
Mike applies the same logic to designing complex IT systems as he does to his aerobatics hobby; precision and focus are key. After a farming upbringing, Mike chose IT at age 20 and never looked back. Mike has a varied background in IT service and delivery spanning 20 years including development, infrastructure management, consultancy and engineering; he brings a broad range of skills and knowledge to the Inde team. Focused on delivering the best enterprise networking team for Inde's customers, Mike and the networking team have successfully completed many network transformations for some of New Zealand's and Australia's leading companies, providing the solid backbone infrastructure required to enable innovation within our customers' IT systems. When not working with customers, Mike enjoys playing in a band, and flipping a Yak-52 aeroplane around the skies on weekends.