It's an exciting time for everyone here at Inde, as we continue to advance with our specialisations. We're proud to announce that we've achieved Platinum Partner status with Aruba, a Hewlett Packard Enterprise company.
Aruba is a leading provider of next-generation network access solutions for the mobile enterprise. They design and deliver Mobility-Defined Networks that empower IT departments and #GenMobile, a new generation of tech-savvy users who rely on their mobile devices for every aspect of work and personal communication.
The Partner Program is designed to reward Aruba's partners at all levels, while recognising those who offer exceptional value to their joint customers. It also recognises the investments a company is making to build out their solution practice, and the Competencies provide them with the skills and best practices to help differentiate their offerings.
To qualify as a Platinum Partner, we had to meet certain requirements, including:
A proven track record delivering complex Aruba solutions

A dedicated Networking or Edge Business Manager

Certified solution knowledge across our network architecture team

Technical certifications across our Enterprise Networking team
The Aruba certifications required to achieve such a prominent status with the market leaders in networking demonstrates Inde's value of being Solutions Experts. We ensure that our team are learning every day, so that we are always able to deliver great customer outcomes.
Mike Fowler, Network Lead at Inde says: "What this means for Inde is recognition of our strengthening relationship with Aruba, and that we're delivering on our promise of excellence in innovation and customer experience. To have achieved Platinum status with Aruba is a significant accreditation, and we're so proud of the team effort that went into it."
Here at Inde, we work with an array of Aruba solutions to help deliver what our customers need, including:
Expert Design and Consultancy
Enterprise wired and wireless network projects and support
Real-time user experience monitoring and instant diagnosis with Aruba's User Experience Insight (UXI)
Dynamic network segmentation with Aruba ClearPass and Aruba's Mobility Controllers
Zero-touch deployments with Aruba Central
Modern Authentication with Aruba ClearPass
Flexible, automation-ready network platforms for enterprises
If you'd like to discuss how our Enterprise Networking expertise and solutions can work for your organisation, get in touch with our team.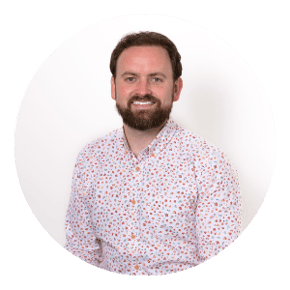 About the author
Royden Burt
With almost a decade in IT, Royden has worked for a leading distributor quickly becoming their expert for both Azure and Microsoft 365 in the process. In that role, Royden brought Microsoft CSP to the market for that business, becoming New Zealand's most successful CSP distributor. Moving to Inde in 2018, Royden bought with him a deep understanding of licensing and procurement and now heads up that specialist team at Inde.