A new webinar that looks at how you can adopt the cloud into your existing infrastructure
Digital transformation is accelerating across all industries. This has seen an increasing number of organisations moving to the cloud as part of their digitisation journey. Cloud computing is continually evolving to meet a wide variety of business needs, and one of those is the evolution of Hybrid Cloud, which is a solution that combines a private cloud with one or more public cloud services, with proprietary software enabling communication between each distinct service.
What it means is that organisations can combine their on-premises datacentre - the private cloud - with a public one, allowing data and applications to be shared between them - it's the best of both worlds!
We recently hosted a webinar with Microsoft that outlined hybrid use cases, tooling and solutions that allow organisations to start their cloud transformation, as well as new options for on-premises scenarios with Azure Stack HCI. We highly recommend you watch the webinar if you're interested in learning about hybrid cloud solutions that utilise Azure Arc and Azure Stack HCI!
Does this sound familiar?
Many enterprise organisations suffer from having overwhelming sprawling server-based IT systems. They're difficult to manage, and throw up barriers around governance and compliance. They're looking for ways to:
Manage a mix of servers across locations and systems
Enable IT to apply governance and security policies across all servers
Enable application owners to apply, audit and remediate compliance to meet their requirements
We have a saying here at Inde: Cloud is not a location, it's a way of operating. The objective is to enable that operation both on-prem and in the cloud - and that's where Azure Arc comes in.
What is Azure Arc?
It offers simplified management, faster app development, and consistent Azure services, as well as standardising visibility, operations, and compliances. A single control plane allows you to:
Bring Azure services to any infrastructure
Modernise data centres with Azure Stack
Extend to the edge with Azure IoT
If you apply this to the scenario above, key benefits include:
Universal governance anywhere through Azure Policy
Centralised agent management
Built-in server compliance rules and central compliance view across all servers
Azure Arc allows organisations to gain central visibility, operations and compliance, and run data services anywhere. And of course, you can build cloud-native apps anywhere, at scale. You can bring on-prem and multi-cloud infrastructure to Azure, with Azure Arc enabled servers.
Not only that, but the Azure Arc enabled data services offer cloud benefits for both disconnected and connected workloads; they're always current, elastic and unified.
With Azure Arc, the control plane is in Azure, but it enables the infrastructure and the services from anywhere.
What is Azure Stack HCI?
It's a new operating system that offers flexible local Hyperconverged Infrastructure (HCI) delivered as an Azure hybrid service, providing the latest security, performance, and feature updates. HCI is optimised for virtualisation with reduced composition and has minimal local user interface since it's designed for remote management. It's delivered as an Azure hybrid service, and is easy for IT teams to manage and operate. It's not purchased - it comes with the Azure subscription as a maintained Azure service.
One of its main advantages is the tight integration with any of the other Azure services Microsoft has built or is building. One of those is Azure Kubernetes Service (AKS), which can natively run on Azure Stack HCI. It can then run containers as well as VMs on the same platform, including data services such as SQL Managed Instances.
Azure Stack HCI is covered by Azure Support, which means:
New, dedicated team of experts
Self-help resources
Technical support through the Azure Portal
You can choose a plan that best suits your business needs
We've built a service around HCI and Arc that helps you to configure and build on-prem, or start you on your cloud journey. Whether it's with Azure Arc enabling your existing infrastructure with local service regardless of location, or whether you're ready to move to the cloud, we can help drive your business forward.
Keen to learn more? Watch the full webinar, and then discuss with our team if you have questions.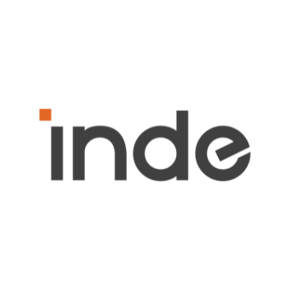 About the author
Inde Technology
Inde Technology is a New Zealand employee-owned and operated, cloud-first provider of enterprise technology solutions with offices across the country. As a specialist solution provider, we focus on providing leading solutions to our customers based on best-of-breed products delivered by our highly skilled team. We enable our customers to quickly solve challenges, gain insight, and achieve end-user outcomes.