Inde's success is grounded more in our laser focus on technical delivery and results, than our ability to shout from the roof tops about the work we're doing. However, sometimes you achieve things that deserve to show how proud you are of them.
Last week, we attended the Minister of Defence Awards of Excellence in Wellington, the annual awards the government department puts on to celebrate the best of its industry suppliers. There was a wide range of finalists, from public health providers to aircraft fleet managers.
Inde was honoured to be named the Sub-Contractor/SME of the Year. And we're pretty humbled by that achievement. This is a significant win for us, as we believe we're the first technology provider to be named as a winner at these awards. The award, which recognises Inde's extraordinary work, serves as a testament to the hard mahi, commitment, and expertise of our team, who have worked tirelessly to deliver innovative and reliable solutions that support the Defence Force's core communication, collaboration and information systems. It's not only recognition of our teams' achievements, but also an inspiration to continue to innovate and push the boundaries of technology to support New Zealand's defence and security.
What did we do for NZDF?
We provided a stable system for remote desktop access, which was critical for business continuity planning, and enabled flexible working arrangements for its team. Inde helped NZDF overcome some of its previous issues, such as slow login times and legacy software, by delivering a modern desktop and equipping its team with the knowledge to keep the project moving forward as smoothly as possible. Providing specialist expertise in delivering the solution ensured that NZDF was well-trained and supported to maintain the system.
Our close collaboration with the NZDF team throughout the project is what we believe accelerated the work to the best of its ability – this was also called out by NZDF when sharing feedback on the work, reinforcing our unique approach of working collaboratively on projects with clients, not just for them. We educated the NZDF team as we worked with them, meaning they learned as we delivered the solution. By the time we were finished, we could walk away in confidence that the NZDF team were armed with the knowledge to look after it themselves from that point on.
At Inde, we place great importance on delivering value in all aspects of our work, and we strive to incorporate this value into everything we do, so we were delighted to hear that the judges recognised our emphasis on delivering value throughout the project when announced as winners of the category.
We have learned a lot from working with Defence, and they have learned from us. We are proud of the hard work put in by our team that resulted in this win. Here's to the team!
To hear our winning story from NZDF, please check out the video below: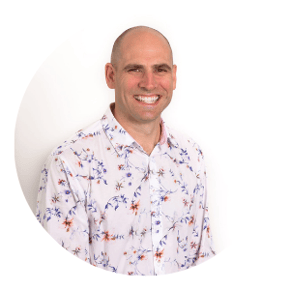 About the author
Dave Veronese
Dave enjoys looking at the 'big picture' when it comes to business and customer solutions and can also bring a strong focus on the small things that actually make a huge difference to Inde when all bundled together. Dave has close to 25 years in IT, having split this time between technical and leadership roles. As a founding engineer, Dave has steered Inde from a small start-up in a home office to taking on the large corporates in New Zealand and Australia in just a few years. He now spends his time growing the team and bringing clarity and rigour to the fundamentals that keep Inde at the forefront of professional services in New Zealand. When not at work you'll find Dave planning DIY projects, running or kicking around with his three young children.