These past few years have been a really exciting time to work in technology. From helping companies navigate global uncertainties by keeping their workers connected, to the advancement of new technology like generative AI, it's been a fun ride to say the least.
Amongst all the excitement, Inde has been quietly growing. In fact, we've recently expanded our team in Auckland and Wellington, taking on new leases for bigger office spaces. Our Wellington office opened in 2017 and the number of employees has grown by 1,300 per cent, while our Auckland office has expanded by a further 150 per cent!
Celebrating this growth, we recently held a 'grand opening' for our new Auckland space with an obligatory ribbon cutting ceremony! Dunedin and our Christchurch HQ office continue to grow too, with just over half of our team now based in the South Island, as well as several fully remote employees throughout Aotearoa.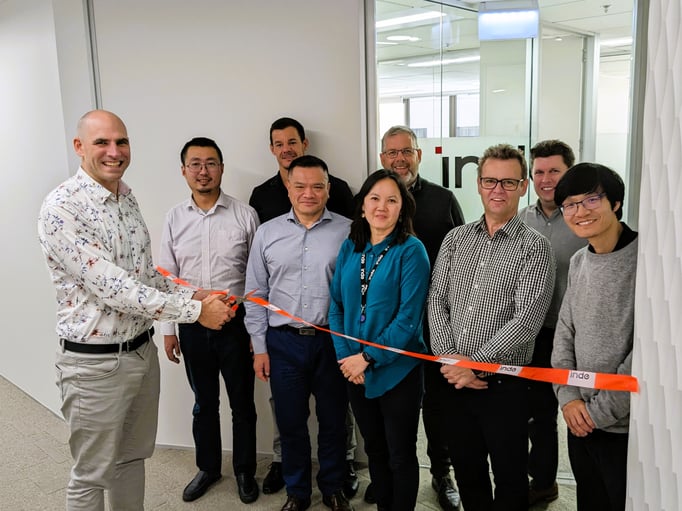 Growing these offices not only allows us to extend our reach in each city, but also reinforces our commitment to delivering quality technical expertise and services across New Zealand. We are extremely proud to continue to build and grow our team of technical specialists that are passionate about providing leading-edge solutions for our customers, making a positive impact on the industries we serve.
"Our rapid growth continues to bring new and exciting opportunities, supporting our customers to deliver New Zealand firsts, as well as strengthening and extending our teams' capabilities, solidifying our position as a leading technology company throughout New Zealand and Australia." - Dave Veronese, CEO.
Looking back, it's always humbling to think that since our inception in 2015, Inde has grown to now have more than 80 employees - that's around 1,800% growth in the team in just 8 years! We continue to seek new challenges and provide our customers with the very best INDEpendent advice and solutions. By building and nurturing our teams from within, alongside some of the brightest technical minds in the industry, we're excited to continue innovating and working with our customers to achieve success on their own growth journeys too.
We also couldn't have got here without the help of our partners, and of course, our incredible customers. Your never-ending support and trust in us has been a significant contributor to this achievement, and for that we are incredibly grateful.
Our approach has always been rooted in understanding our customers' unique needs and delivering and adapting tailor-made solutions that yield tangible results. Whether that's integrating and automating onboarding processes, enhancing cybersecurity, ensuring business connectivity through enterprise networking and cloud and compute, creating productive workspaces, providing reliable business-critical applications, managing project delivery and optimising licensing and procurement deals.
We're looking forward to continuing this growth journey with both existing and new organisations, while we work towards providing the best customer outcomes. We're really excited about what the future holds!
---
If you have an idea or something that you're struggling to break through with, please do not hesitate to contact us – we pride ourselves on thinking outside the square and have an incredibly creative and technical team with a wealth of experience and tools to make it happen for you!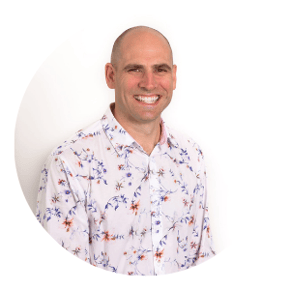 About the author
Dave Veronese
Dave enjoys looking at the 'big picture' when it comes to business and customer solutions and can also bring a strong focus on the small things that actually make a huge difference to Inde when all bundled together. Dave has close to 25 years in IT, having split this time between technical and leadership roles. As a founding engineer, Dave has steered Inde from a small start-up in a home office to taking on the large corporates in New Zealand and Australia in just a few years. He now spends his time growing the team and bringing clarity and rigour to the fundamentals that keep Inde at the forefront of professional services in New Zealand. When not at work you'll find Dave planning DIY projects, running or kicking around with his three young children.