Digital transformation is consistently on the rise, significantly changing the way businesses operate. Even before Covid-19 hit, the digital workspace was on the rise, with employees across many industries using technology to create an always connected, instant-access environment.
After lockdown restrictions were lifted, many business owners, managers and team leaders recognised the value in offering their staff options that allow for more flexibility. So, although the physical workspace still exists and employees are going back into their offices, many also now have the option to work remotely via digital technology.
A successful digital workplace requires a clear understanding of what information employees need to access, what systems currently hold that information, and whether that information is stored in systems that can be accessed remotely. Some of the challenges that organisations face when setting up a digital workspace include:
Business application estate – While SaaS architectures lean more easily to mobile scenario's, some of your existing application architectures may not be suitable in a remote environment and require different delivery mechanisms.
Multi-device application delivery - as many of us have adopted a multi-device workstyle, it becomes important to create optimised work experiences across these different devices.
Collaboration – employees will collaborate differently and require tools such as Microsoft Teams which will introduce new workflows and business processes.
For a successful digital workspace, it's essential to ensure that employees have access to the tools they need to get their job done.
'Info-toxication' - what it is and how to avoid it
There's so much information to absorb, and a range of different methods by which it's delivered - phone, email, text, social media, messaging apps, video conferencing - and the challenge is to respond and collaborate effectively. A well-designed digital workspace is a strategic approach to a modern way of working - it helps streamline information channels and enables teams to communicate and collaborate better. In other words, an organisation isn't going to struggle under the weight of 'info-toxication' if they have the tools in place to manage information and turn it into an asset.
Future talent
Businesses also need to consider the kind of people they want to attract to their teams in the future. Gone are the days where people were happy to spend 40-plus hours a week in a cubicle; the modern working environment needs to offer them the flexibility of working from home or on the go as well as in the physical workspace. It requires a mind-shift on the culture of the working environment.
Think of it like this: work is not something you go to, it is something you do.
Microapps, the next level of optimisation – simple tasks should have simple processes
A good example that often comes up is that of leave requests. This often requires sending an email to a manager, then logging into an HR system, and checking on availability with other team members. It can be a convoluted process involving multiple applications, yet it's fundamentally a very simple task. A well designed digital workspace can incorporate innovative microapps. These microapps allow users to complete frequent work tasks straight from the workspace on the device of choice. Microapps are an example of the next level of workspace optimisation. It simplifies the leave request process for the person requesting it without the need to jump through several hoops.
Microapps create a new business workflow that aligns an organisation's workspace with the new, digital, modern way of working.
The Inde approach
Our Workspace approach is about creating productive working environments. We have a team of industry workspace specialists who work with businesses configuring and rolling out a digital workspace. In terms of strategy, we'll assess where you are today, and identify where you want to go, making recommendations about what would suit your requirements best. This is essential for technology and innovation to have a positive impact on your business. Bring Your Own Device, Security, Consumerisation of IT, Mobility, Identity and Cloud Computing are all key themes our experts focus on, bringing innovative solutions that are available in the market today to lift your game.
Covid-19 accelerated the need for the digital workspace, but it was already on the rise because employees today are more mobile, more connected, and wanting the freedom to manage their workload outside the confines of physical space and time. The Inde approach is to work alongside your team to help your business to create a digital environment where teams are comfortable and connected at home, out in the field, and in the office.
If you'd like to find out more about how Inde can help design your new digital workspace, don't hesitate to get in touch.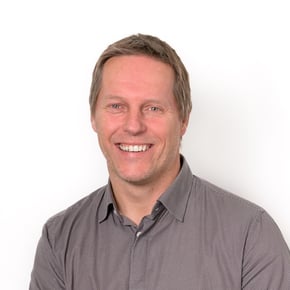 About the author
Ralf Donkers
Ralf has over 20 years' experience in IT in New Zealand and his native Netherlands. With a working history including outdoor education and high school PE teaching, Ralf brings passion and enthusiasm to everything he does. Finding his calling in IT, Ralf directs that passion into being an expert, working in the 'workspaces of tomorrow' and finding the best end-user computing solutions for his customers.